JaM Cellars Ballroom at Margrit Mondavi Theatre
1030 Main St, Napa, CA
Wed
October 11, 2017
8:00 pm
(

6:30 pm

DOORS)
Presented by: Blue Note Napa
The Led Zeppelin Experience
$18.00 - $25.00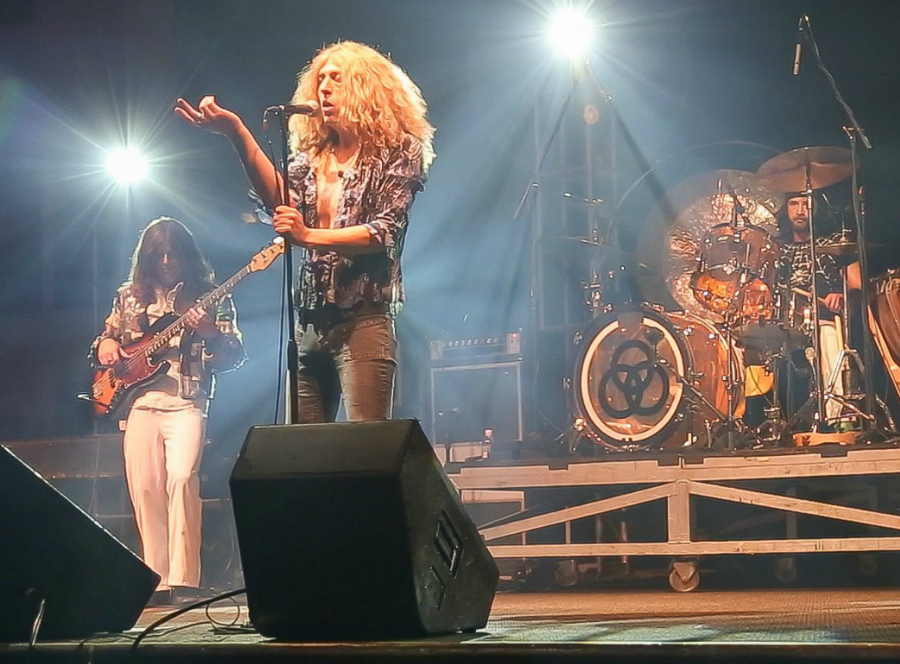 $18 Advance / $20 Day of Show / $25 Balcony Only Access
For over 15 years the Led Zeppelin Experience (formerly No Quarter) has been pounding the Hammer of the Gods to Led Zeppelin Fans both nationally and internationally. This authentic Live Concert reproduction goes far beyond any group of musicians covering the same tunes you've heard on the radio for over 4 decades. Any musician can learn a song note for note. However, to do a full tribute with all of the subtle nuances and authentic look and sound and mannerisms are comparable to an actor preparing for a character in a film. In this case the characters are members of the Legendary British Super group.
The Led Zeppelin Experience captures the characters of John Bonham, John Paul Jones, Jimmy Page and Robert Plant and brings each individual member to the stage in their absolute prime. Die-Hard Zeppelin Fans and Rock stars they've shared the stage with have sworn they were watching the real group live. Hence the word being spread that TLZE is "The Real Deal" when it comes to Led Zeppelin tributes.
TLZE has been privileged to share the stage with Legendary Artists such as Peter Frampton, Foreigner, Molly Hatchet, Kansas, Steppenwolf, Nazareth, Tesla, Warrant, Jefferson Starship, Eric Burden and the Animals, Eddie Money and many others.

Since 2013, The Led Zeppelin Experience has been bringing back the magic of a true Led Zeppelin concert to fans all over the world.
If you've never seen the real Led Zeppelin in concert, or if you have, and want to relive the magic, The Led Zeppelin Experience is as close as it gets to capturing the Iconic British Rock Group live. Their growing ocean of fans will agree.
JaM Cellars Ballroom at Margrit Mondavi Theatre is UPSTAIRS in the historic Napa Valley Opera House in Downtown Napa
GENERAL ADMISSION & STANDING
Each person does require a ticket for entry. We welcome ages 8+ with children under 16 accompanied by an adult.
No Refunds. No professional cameras or outside food and drink.
There is no dining available in the Ballroom, but there is a Bar available for drink purchases. Patrons attending a show upstairs in the Ballroom are welcome to dine in the restaurant starting at 5:30 pm if the show(s) downstairs is not Sold Out or if there is seating available.
Due to the historic nature of the Ballroom, there are no bathrooms located upstairs. Facilities are located downstairs through the Blue Note Club and are accessible via stairs or the elevator.
Ear Plugs are available for free at the Box Office
Any special needs or accommodation requests, please call our Box Office.
Thank you, and we look forward to seeing you at the JaM Cellars Ballroom!
1030 Main Street, Napa CA 94559
Box Office: 707.880.2300 (Tues-Sat, 3:30-9:30 pm, Sun 1 hr before doors)
The Led Zeppelin Experience

Other

Music