Blue Note Napa
1030 Main Street, Napa, CA
Thu
October 12, 2017
9:30 pm
(

9:00 pm

DOORS)
Blue Note Napa Presents
Makana
$15.00 - $35.00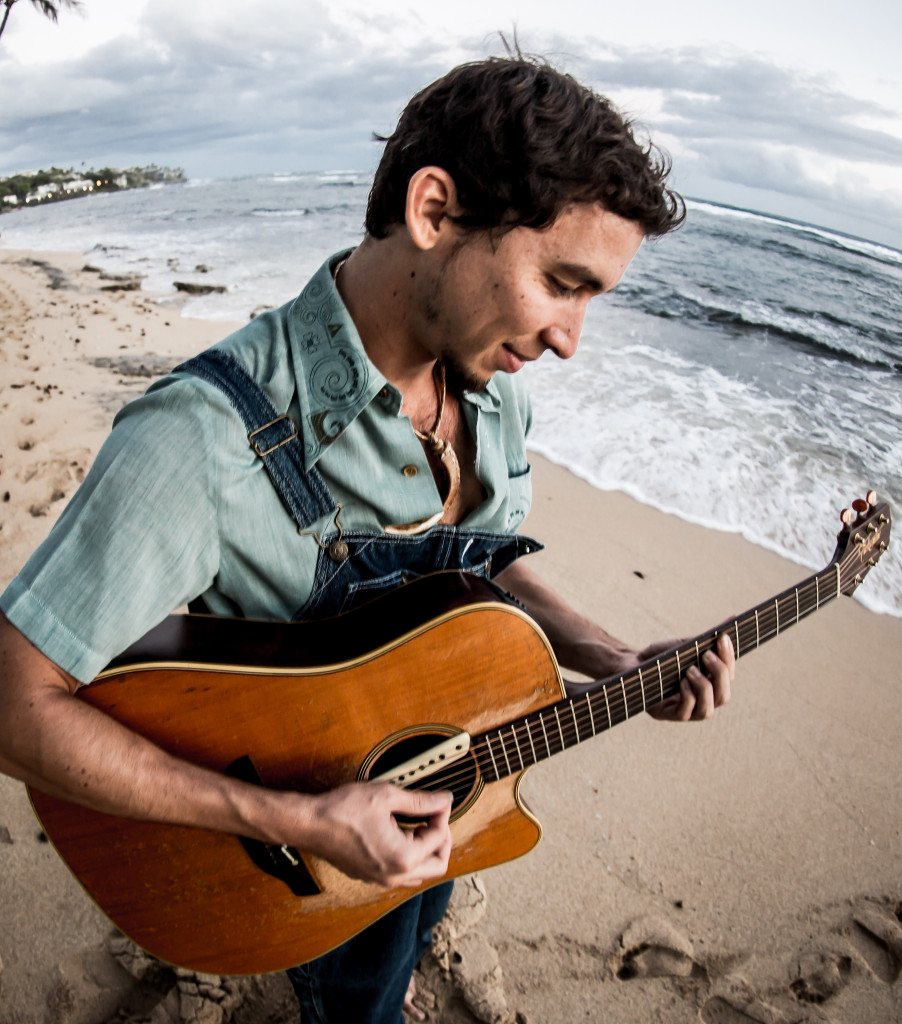 Described as "dazzling" by the New York Times, Makana is an internationally acclaimed guitarist, singer, composer and activist who is widely known for lending his musical talent for social change. He has been a TEDx talk presenter, and his guitar playing has been featured on three Grammy-nominated albums, including the soundtrack of the Academy-Award winning film "The Descendants". In 2011, at the apex of the "Occupy Wall Street" movement, Makana's song "We Are The Many" went viral on YouTube garnering more than half a million collective views and was coined the "Occupy Anthem" by Rolling Stone Magazine. He has released 8 records to date. Born and raised in Hawai'i, Makana grew up on the shores of Waikiki. Makana- whose name means "a gift given freely"- began singing when he was 7 years-old, took up 'ukulele at 9 and began learning the ancient art of slack key at 11.By 14 he was perrforming professionally, and before long playing 5 nights/ week. A protégé of the Hawaiian Slack Key Guitar legends, Makana has dedicated his life to perpetuating as well as evolving the traditional Hawaiian art form. Slack key or Ki Ho'alu, nearly 200 years old and indigenous to Hawai'i, was created by 'ohana (families) on the different islands as a very personal folk music expression of their beautiful surroundings and way of life.
BLUE NOTE NAPA
Blue Note Napa is located on the first floor of the Historic Napa Valley Opera House at First & Main. We are an intimate 150-seat jazz club and restaurant, where you can enjoy performances of world renowned and local Bay Area artists alike. We offer a full menu with Wine Country Comfort market-driven cuisine, as well as an elegant wine and cocktail list. Enjoy fantastic sharing plates, desserts and wonderful main courses while you take in the show.
All ticket prices are based on per person.
"Sapphire" Booth Seating:
Booth seating for parties of 4, 5- 6 persons: Our premier level of seating! Booths are only available as tables of four, five or six and are not available as singles or pairs. Booths are 1st come, 1st seated. You will be seated when you arrive. Each ticket is your reservation. (seating is dark blue color on map)
"Royal Blue" Center Table Seating :
Seating in premier center table areas in front of stage: Pairs are seated across from each other. 1st come, 1st seated in center section. Each ticket is your reservation. (seating is light blue color on map)
Standard Side Table Seating :
Seating in side table areas left and right of center section: Pairs are seated across from each other. 1st come, 1st seated. Ea ticket is your reservation. (table seating is yellow on map)
Bar Area Ticket Seating: For Ages 21+
Great View!! Bar Chairs with cushioned seat and back are 1st come, 1st seated. Dinner is also served at the bar. Ea ticket is your reservation. (bar area is pink on map). Only 21+ can sit at Bar.
Dinner served in all seating areas.
Ticket prices and fees are the same on line, over the phone or in person at the Box Office.
A percentage of all fees goes to the preservation of the Napa Valley Opera House Bldg.
Makana

Folk

Folk