Jordan Carlos
Comedy
---
---
---
---
---
---
Chassol
Music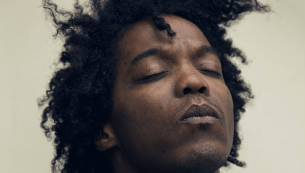 Pianist, composer, arranger and musical director (Phoenix, Sebastien Tellier) charismatic and talented Christophe Chassol is the author of an unclassifiable work. His compositions articulate voice, music, sounds, images in new audiovisual objects. His project : Harmonizing reality.
R.L. Boyce
Music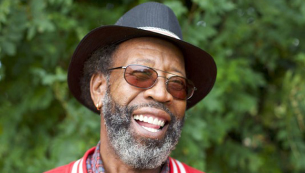 R.L. Boyce's Hill Country Blues is effortlessly transcendent and mesmerizing. Capturing the juke-joint, moonshine fuelled, picnic party life of Como, Mississippi, Boyce takes the listener through Saturday night and over that fine line that separates it from Sunday morning. This is god-fearing music on Mississippi terms.
R.L. Boyce has become so highly regarded people see him as the Ravi Shankar of Hill Country music. Hill Country music is loose and free, so much so that it puts both the performer and the listener in a warm, almost meditative state while still groovy enough to demand a good ass shake. Through improvisation, it is designed to heighten your consciousness. You don't play this sort of music so much as you submit to it.
Bobbito Garcia a.k.a. Kool Bob Love
Music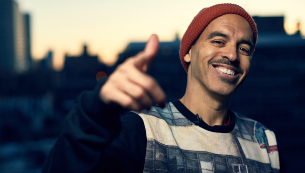 DJ Bobbito Garcia is the critically acclaimed author of Where'd You Get Those? NYC's Sneaker Culture: 1960-1987. As an award-winning filmmaker, Garcia has directed DOIN' IT IN THE PARK: PICK-UP BASKETBALL, NYC and STRETCH AND BOBBITO: RADIO THAT CHANGED LIVES. Currently, "Kool Bob Love" is directing an autobiographical documentary film titled ROCK RUBBER 45s, while producing his b-ball tournament Full Court 21™ in four continents and co-hosting NPR's "What's Good With Stretch And Bobbito" podcast.
Donnell Rawlings
Comedy
---
---
---
---
---
Cartoon Jazz Orchestra
Early Creative
---
BAILEN
Music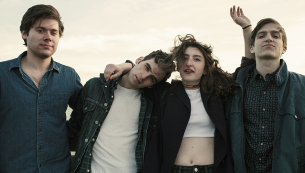 BAILEN - When they're not touring with jazz virtuoso Raul Midón, or starring on London's West End in the hit show Close to You; Bacharach Reimagined, 25-year-old twins Daniel (Bass) and David Bailen (Drums) are playing and singing in three part harmony with their 19-year-old sister Julia (Guitar), in their band BAILEN. The three have been writing songs and performing since they can remember. As children, the siblings were all soloists in the Metropolitan Opera's children's chorus, singing alongside the likes of Pavarotti, Rene Fleming and Placido Domingo. And before that, they were performing and touring with their parents, both professional NYC freelance musicians. Childhood friend Pierre Piscitelli (Keyboards) is the fourth member of BAILEN, and the only "non" Bailen, but the band says they are working on that.
BAILEN has collaborated with artists such as Burt Bacharach, Bill Withers Alex Clare, Raul Midón, Jon Batiste and Stay Human, AJR, Kyle Riabko, Dianne Reeves, Liz Wright, Richard Bona, Marcus Miller, Bob Thiele Jr. and Joe Mardin. They have written music for Sons of Anarchy, Victoria's Secret, Paper Magazine, Marc Jacobs, Ansel Elgort and can be heard on Raul Midón's new album "Don't Hesitate" as well as Jon Batiste and Stay Human's "My NY." In 2014 they won the Elfenworks Foundation songwriting award: In Harmony With Hope. They have performed internationally and are regular guests at Madison Square Garden for the National Anthem. Grammy U and College Battle named them the Best College Band in the Northeast.
This past year the band has been cultivating a presence in London, where they have played dozens of shows, recorded with Grammy winning engineer Ricardo Damian (Uptown Funk), and have garnered a faithful following within the London folk scene as well as in NYC. The groups' three-part sibling harmonies have been compared to The Fleet Foxes and The Staves, and Entertainment Weekly described them as having "harmonies to rival Simon Garfunkel."
Ted Alexandro
Comedy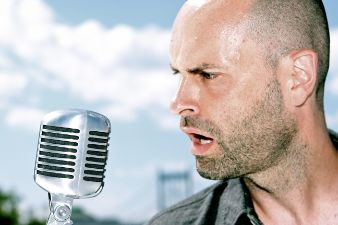 Ted Alexandro has been a comedian for twenty years. Time Out NY called Ted "One of the funniest comedians working today."
Ted has performed on David Letterman Conan O'Brien Jimmy Kimmel Craig Ferguson The View and two half-hour specials on Comedy Central. Ted opened for Louis C.K. at Carnegie Hall.
Ted has performed internationally in Jordan Egypt Kuwait Hong Kong South Korea Singapore Jakarta England Holland Israel South Africa and Qatar.
Ted has appeared on the television shows "Oz" "Dr. Katz" and "Louie".
Ted collaborated with Hollis James on such videos as "Kiss Our American Ass" and "Nobody's Dummy" which can be found on Ted's YouTube channel.
Ted and Hollis' web series "Teachers Lounge" stars Ted and Hollis as a music teacher and janitor respectively in a NYC elementary school. Lewis Black guest stars as the Principal Judy Gold as the Gym Teacher Judah Friedlander as the Computer Science Teacher musician Ted Leo as himself and Janeane Garofalo makes the P.A. announcements.