Quiñ
Music
Born and raised in Los Angeles, CA, Quiñ has been establishing herself as one of the year's most exciting break out acts. Her upcoming sophomore project, dreamgirl, is another step in her quest to carve out a lane in the industry with her unique fantasy soul sound – a term coined by the singer/songwriter herself. The five track ep has already garnered critical interest with the release of its first single "sticky situations" which billboard called one of the best releases of the week while fader raved that the song was "a willowy slow burner." Outlets like high snobiety, v magazine, elle, teen vogue and more have already picked Quiñ as one of the year's best new artists and it's no surprise considering the 20-something year old has been making music from a young age.
After releasing her debut EP, Galactica, in the fall of last year, Quiñ garnered critical acclaim from outlets like fader, vibe, okayplayer and more, she was then tapped by jmsn to support him on his recent tour that saw the pair wow crowds across the country. Quiñ, reveling in her live performance, played venues and festivals all year including a stand out show at sxsw, playing a run of stages including the infamous fader fort. Quiñ will continue to tour as she plays galore's inaugral girl cult conference in Los Angeles, Afropunk in Brooklyn and more taking her fantasy soul brand to new heights.
SquidNice
Music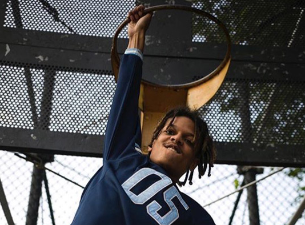 LouGotCash
Music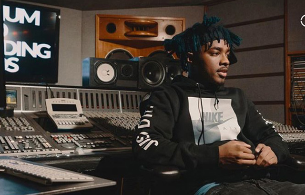 Queens, New York rapper LouGotCash makes playful, Auto-Tune-splashed songs generally centered around money and sex. He emerged in 2016 with two mixtapes (Lounited $tates of America and That's a Great Name) and signed to DJ Self's Gwinin Entertainment. After receiving attention for singles like "Pipe Down" and "Go Louie," he signed to Universal Republic in 2017 and released his single "Make 10."
Jealous Zelig
Folk-Blues
---
D.L. Hughley
Comedy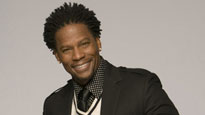 ---
---
---
---
Soft Lipa
Music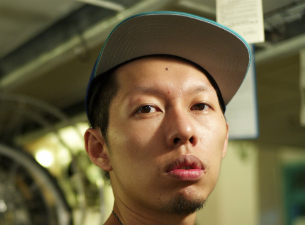 Soft Lipa is a rapper from Tainan, Taiwan. When he was in high school, he was heavily influenced by fellow Taiwanese rapper, MC Hotdog. Later on, Soft Lipa started to compose and make music on his own. He is known for his unique and relaxing music style, which formed a new genre called "Soft Hip-Hop." After accepting the invitation from KOA!INC's founder, Dela, to join the label, Soft Lipa has released 5 albums. Among all, the album "Secret of His: Renovate"(2013) has received 3 nominations in the 2014 Golden Melody Awards.
GorDoN
Music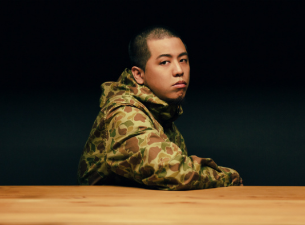 GorDoN, also known as Dr. Paper, is a rapper from Tainan, Taiwan. Eminem and the East Coast rapper, Nas, are his major influences on becoming a rapper. Gordon joined Bamboo Gang when he was in senior high school, and released "The Mixtape" with The Huangs in 2006. A year later, Gordon joined KAO!INC. Since then, he has sold out all of his five mixtapes releases. Last year, Gordon released his fifth mixtape "Sunday Night Slow Jams" and finished touring in 12 cities in China.
DJ Didilong
Music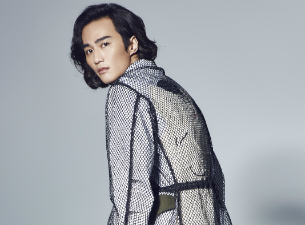 YINGHUNG, as known as DJ Didilong, learned how to compose when he was sixteen years old. Before going solo and joining KAO!INC, he released album "Da Xi Men" as a group with his partners under Forward Music, the largest record label in Taiwan. Yinghung is known for his rapid rapping style and being extremely talented musically. His first album "Taipei Didilong" was release in 2016.
Leo
Music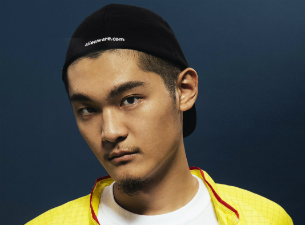 Leo Wang is a rapper and songwriter based in Taipei, Taiwan. At the age of 18, Leo began playing in indie rock band "Gigantic Roar." As time went by, he developed passion for hip hop and started rapping. His song "Set That Shit On Fire" was nominated as Best Hip-Hop Song in GMA. Moreover, because of his own rapping skill and unique performance, he has been catching a lot of attention. His first hip-hop album "Artists' Mood" was released in Dec, 2016, and the single "Weekends With You ft. 9m88" became a major hit on the Internet. Besides his solo work, Leo formed the hip-hop duo "Yeemao" with Chunyan, whose debut album will release in Sep, 2017.